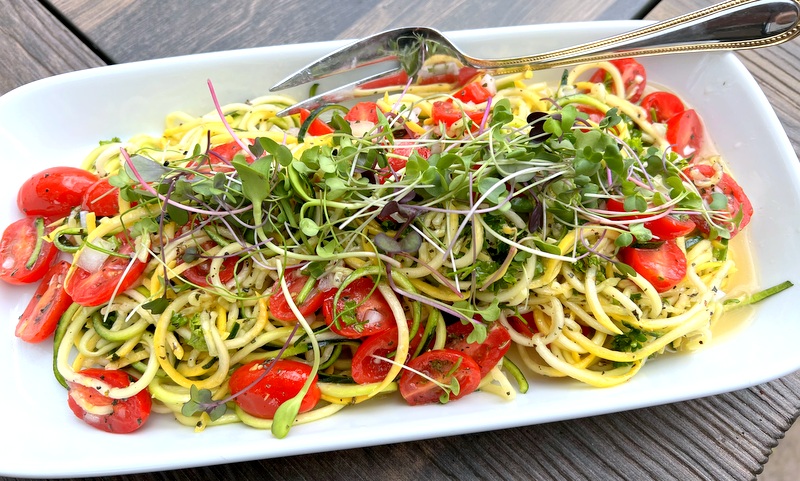 The recipe can now be found in my new cookbook, What's Cookin' Too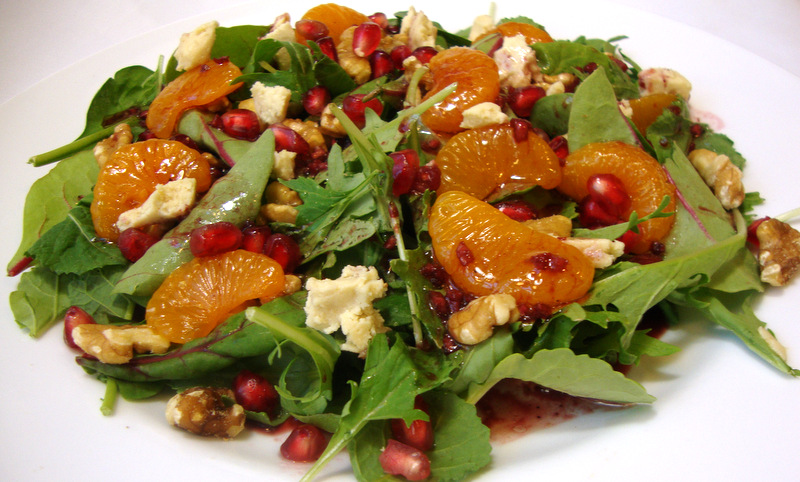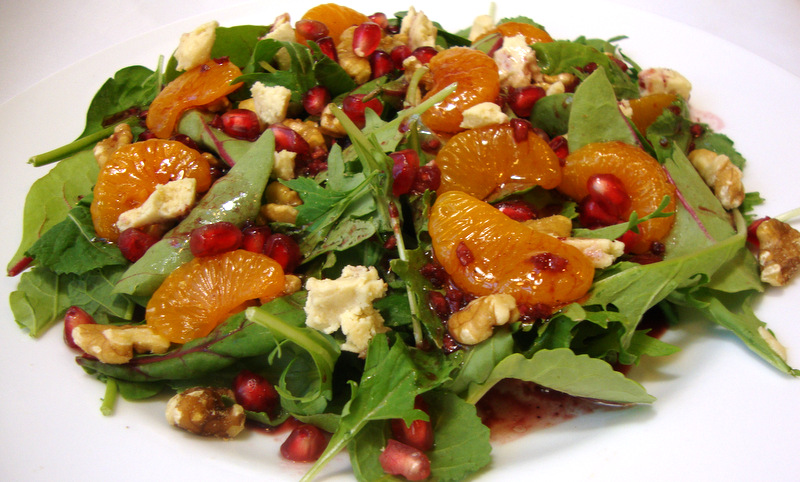 Ingredients for the Salad
• crumbled non-dairy Feta
(from my Nuts about Almonds Cookbook or Non-Dairy Evolution Cookbook)
• mixed greens of your choice*
• pomegranate seeds
• orange segments
• chopped walnuts, raw or lightly toasted
• sea salt or kosher salt and coarse ground black pepper to taste
Ingredients for the Dressing
• 1 and ½ cup pomegranate juice
• 1 cup olive oil
• ¼ cup champagne vinegar, white wine vinegar, rice vinegar or raw apple cider vinegar
• 2 T minced shallot or red onion
• ½ tsp sea salt or kosher salt
• ½ tsp coarse ground black pepper
*Baby spinach, kale, Swiss chard and mizuna were used for the photo.
Preparation
For the dressing, simmer the pomegranate juice in a small saucepan until reduced to approximately ¼ cup. Cool and chill until ready to make the dressing.
Add the pomegranate reduction and the remaining dressing ingredients to a shaker jar and shake until emulsified. Chill thoroughly. Shake the jar thoroughly again before using.
Arrange the salad ingredients on individual plates and drizzle with the dressing; season with salt and pepper to taste.