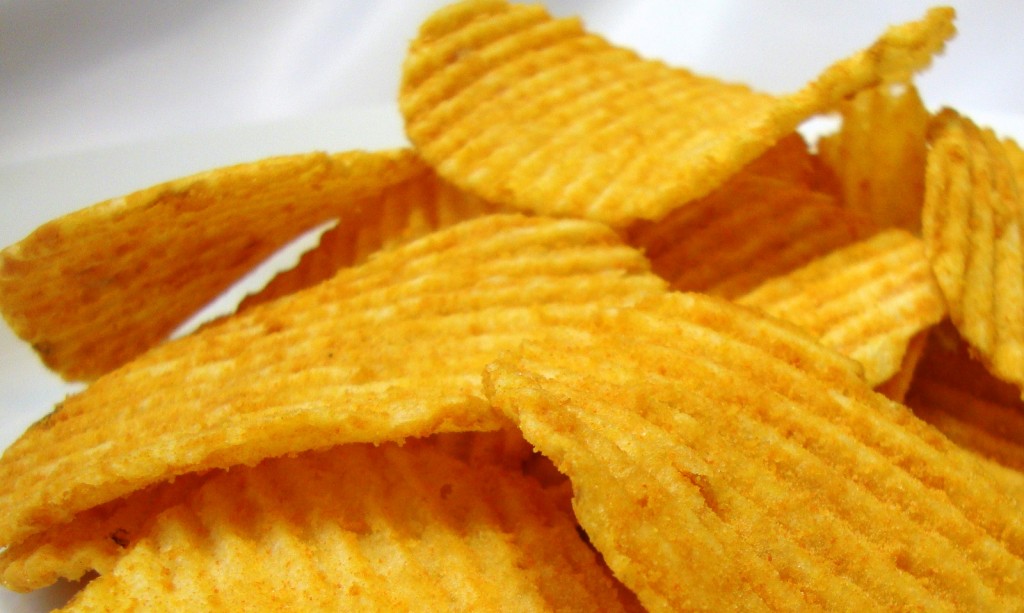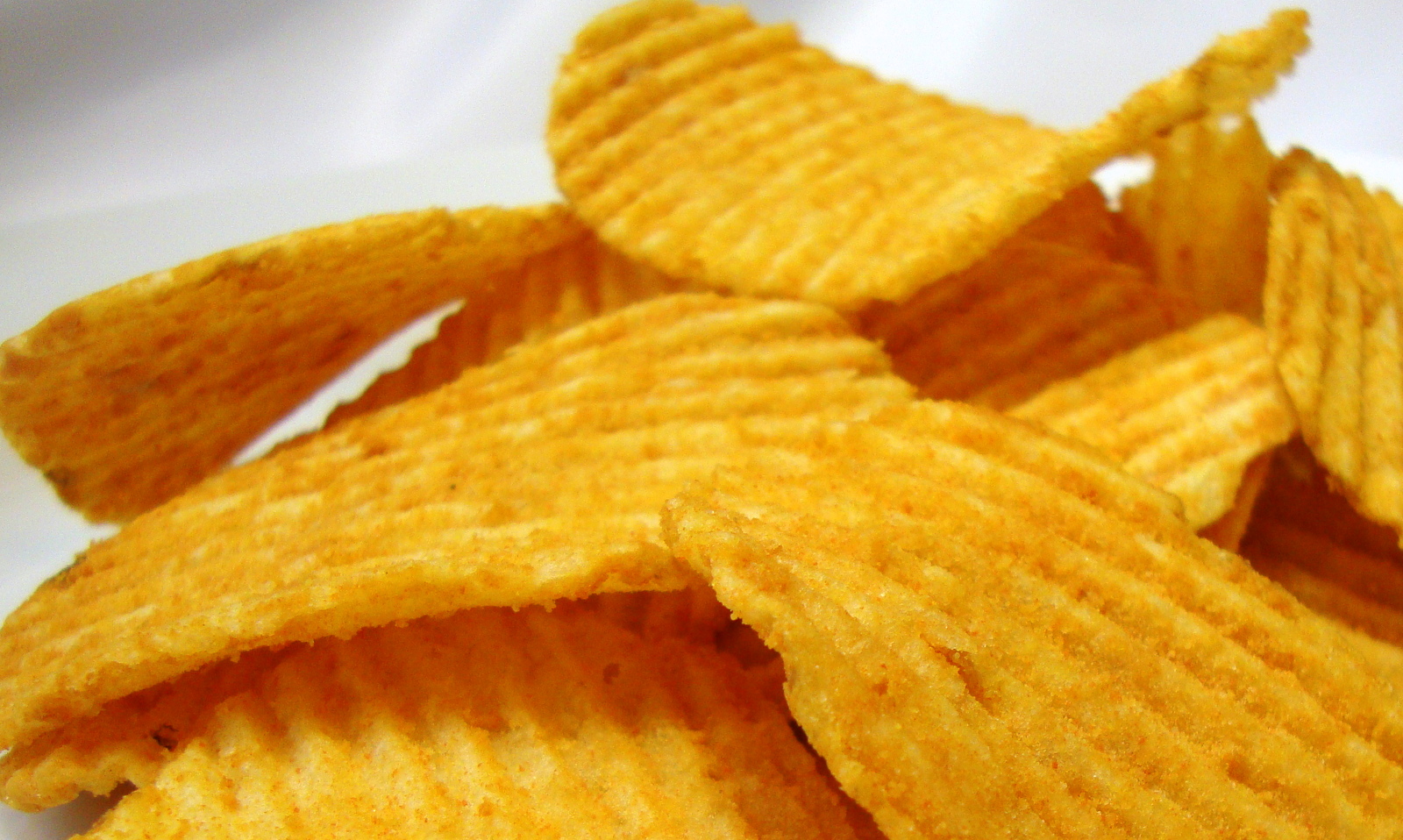 This cheesy, creamy and mildly tangy seasoning powder was created specifically for dusting pre-salted potato chips and popcorn. For unsalted chips and popcorn, consider increasing and even doubling the amount of salt in the recipe. Freeze-dried minced chives can be added for a "loaded baked potato" flavor. This recipe yields about 1 cup of seasoning.
Ingredients
• ¾ cup nutritional yeast flakes
• ¼ cup organic soymilk powder (do not use soy protein powder or soy flour)
• 3 T tomato powder
• 2 T onion powder
• 4 tsp fine sea salt or kosher salt, or more to taste
• 1 and ½ tsp lactic acid powder (available from ModernistPantry.com)
• ½ tsp dry ground mustard
• ⅛ tsp garlic powder
Preparation
Process the ingredients in a DRY blender until finely powdered. Store the seasoning blend in an airtight container at room temperature in a cool, dry place for up to 6 months (but you'll never keep it around that long!)
To season a large bag of commercial potato chips, open the bag and add about 3 tablespoons of seasoning. Close the bag tightly and gently shake and turn to distribute the seasoning. Open the bag and enjoy.
Alternately, add the seasoning powder to a shaker dispenser and season your favorite foods and snacks according to taste.
Loaded Baked Potato Variation
Process the ingredients in a DRY blender until finely powdered. Add 1 tablespoon freeze-dried minced chives and process again until the chives are reduced to small particles but not completely powdered. Season the chips as directed above.

Cheddar and Sour Cream Potato Chip Seasoning