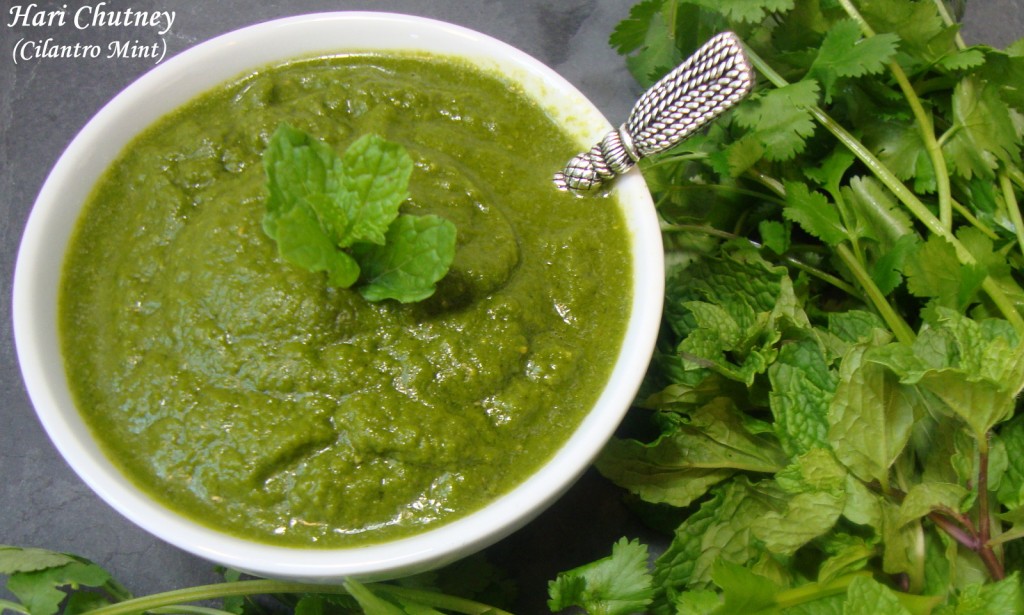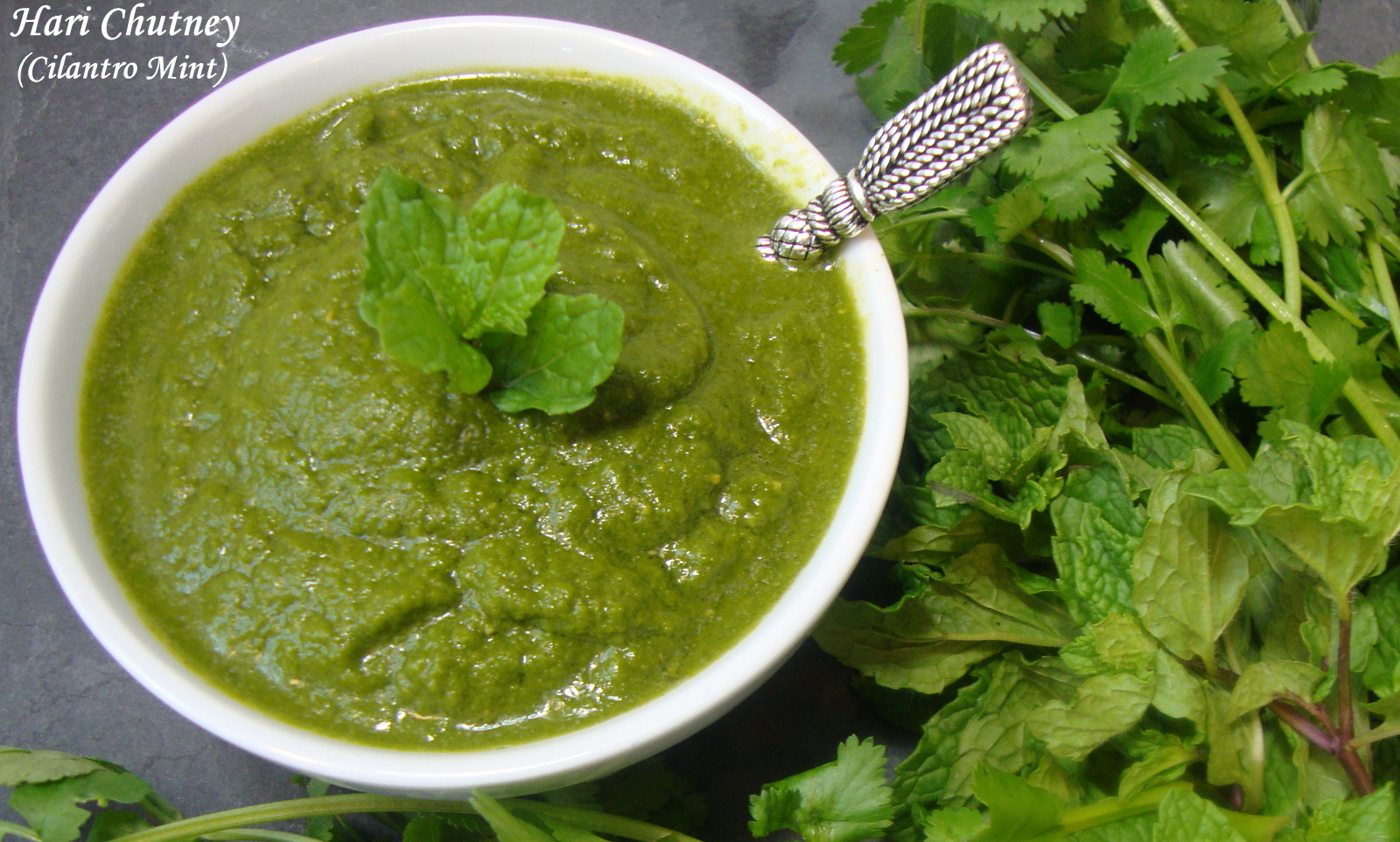 This bright green, tangy and refreshing Indian chutney is my absolute favorite condiment. Enjoy it with all Indian cuisine and as a spread or dip for samosa (deep-fried or baked pastry with savory filling), pakoras (Indian vegetable fritters) naan, papadum, roti and any and all other flatbreads and crackers. If you have a timid palate, start with ½ of the green chile and increase according to taste. Try mixing the chutney with plain non-dairy yogurt for a uniquely different salad dressing. It also adds wonderful flavor to non-dairy Crème Fraîche, sour cream and even eggless mayonnaise. The chutney will last about 1 week stored in the refrigerator; simply freeze any unused portion (try freezing in silicone molds or ice cube trays for easy use). This recipe yields about 1 and ¾ cup.
Ingredients
• 2 large bunches of cilantro (excess stems at bottom removed)
• 1 large handful of mint leaves (stems removed)
• 1 medium yellow onion, peeled and chopped
• 1 small green chile, seeded and chopped (or a large chile if you can take the heat)
• 1 clove garlic, peeled
• 2 T fresh lemon juice
• 1 tsp cumin seeds
• ¾ tsp sea salt or kosher salt, or more to taste
Technique
Process all ingredients in a blender until smooth. Season with additional salt to taste as desired. Store in an airtight container in the refrigerator.

Hari Chutney (Cilantro Mint)