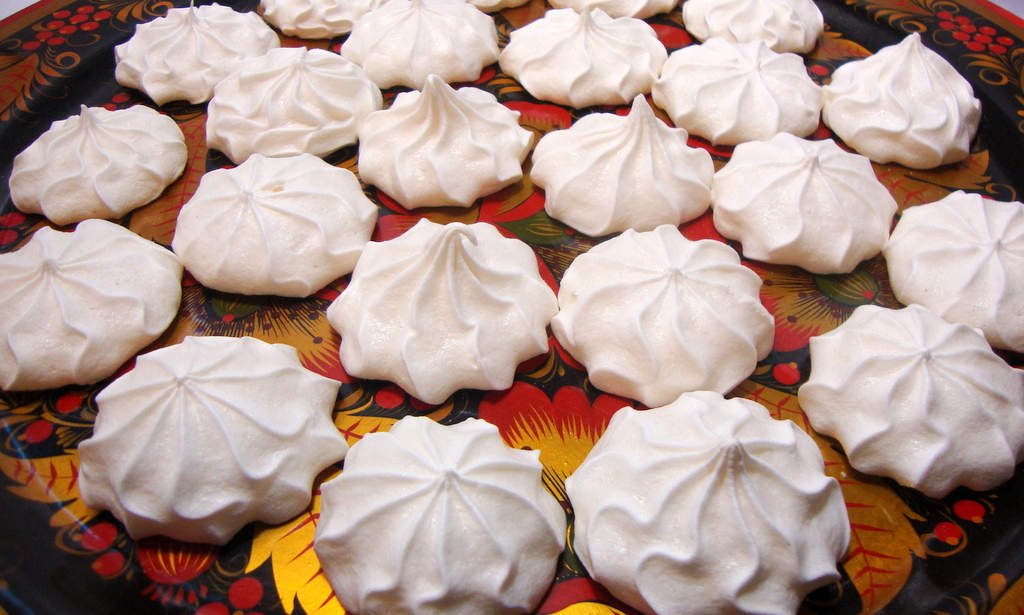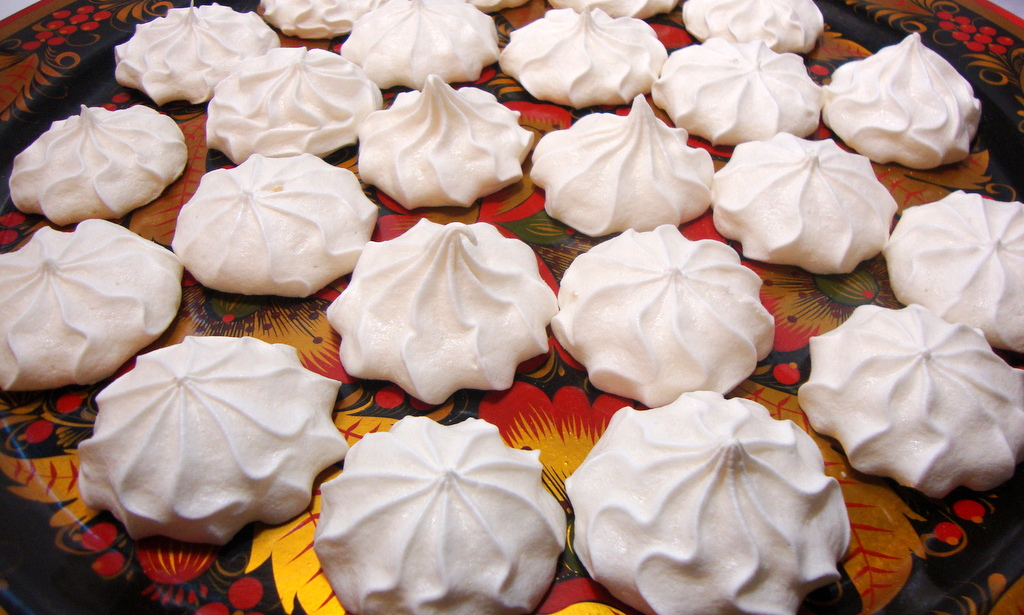 Crispy and light as air, these lemony drop cookies melt away on your tongue. A stand mixer with a balloon whip attachment is recommended for this recipe; however, an electric hand-held mixer will work if that is your only option. Do not use an immersion blender, standard blender or food processor, as the mixture needs to be whipped. This recipe yields about 48 one-inch diameter meringue drops.
Ingredients:
• 1 cup organic sugar
• 1 T Versawhip 600K™ (available from ModernistPantry.com)
• ½ tsp guar gum
• ¼ cup water
• ¼ cup fresh lemon juice
• ¼ tsp fine sea salt
Technique:
Add the sugar to a DRY blender and process into a fine powder. Set aside in a bowl.
Preheat the oven to 200°F.
Into the bottom of the mixer's mixing bowl, stir together the Versawhip 600K™ with the guar gum, salt and approximately ⅓ of the finely powdered sugar. Add the water and lemon juice and turn on the mixer, gradually increasing the speed to high. Whip the mixture until stiff peaks begin to form, about 2 to 3 minutes.
Turn off the mixer and sprinkle in ½ of the remaining powdered sugar. Resume whipping for another 2 minutes. Turn off the mixer and add the remaining sugar. Resume whipping again for another 2 minutes.
Drop the meringue by teaspoonful, about 1-inch in diameter, onto a baking sheet lined with either parchment paper or a silicone baking mat (e.g., Silpat™). Alternately, the mixture can be decoratively piped onto the baking sheet using a pastry bag. Don't spread the drops too far apart or you won't be able to fit 24 onto a single sheet. Repeat on the second baking sheet.
Place the baking sheets in the oven and bake for 1 and ½ hours. After baking, let the meringue drops cool at room temperature for 1 hour on the baking sheet. This will ensure that the drops are sufficiently dry before storing in a covered container at room temperature. Do not attempt to touch them or move them until they have completely cooled.

Lemon Meringue Drop Cookies