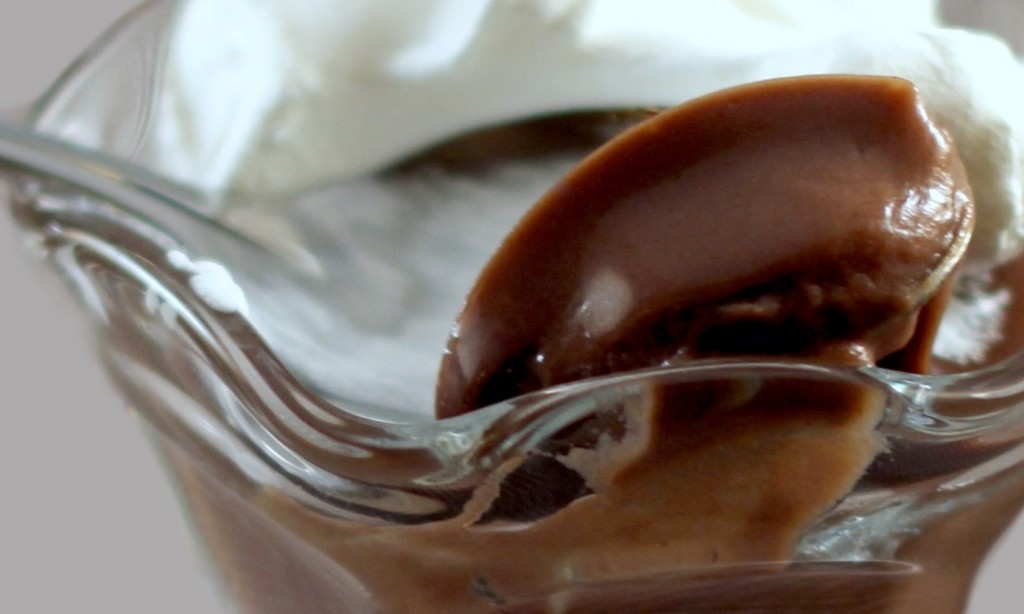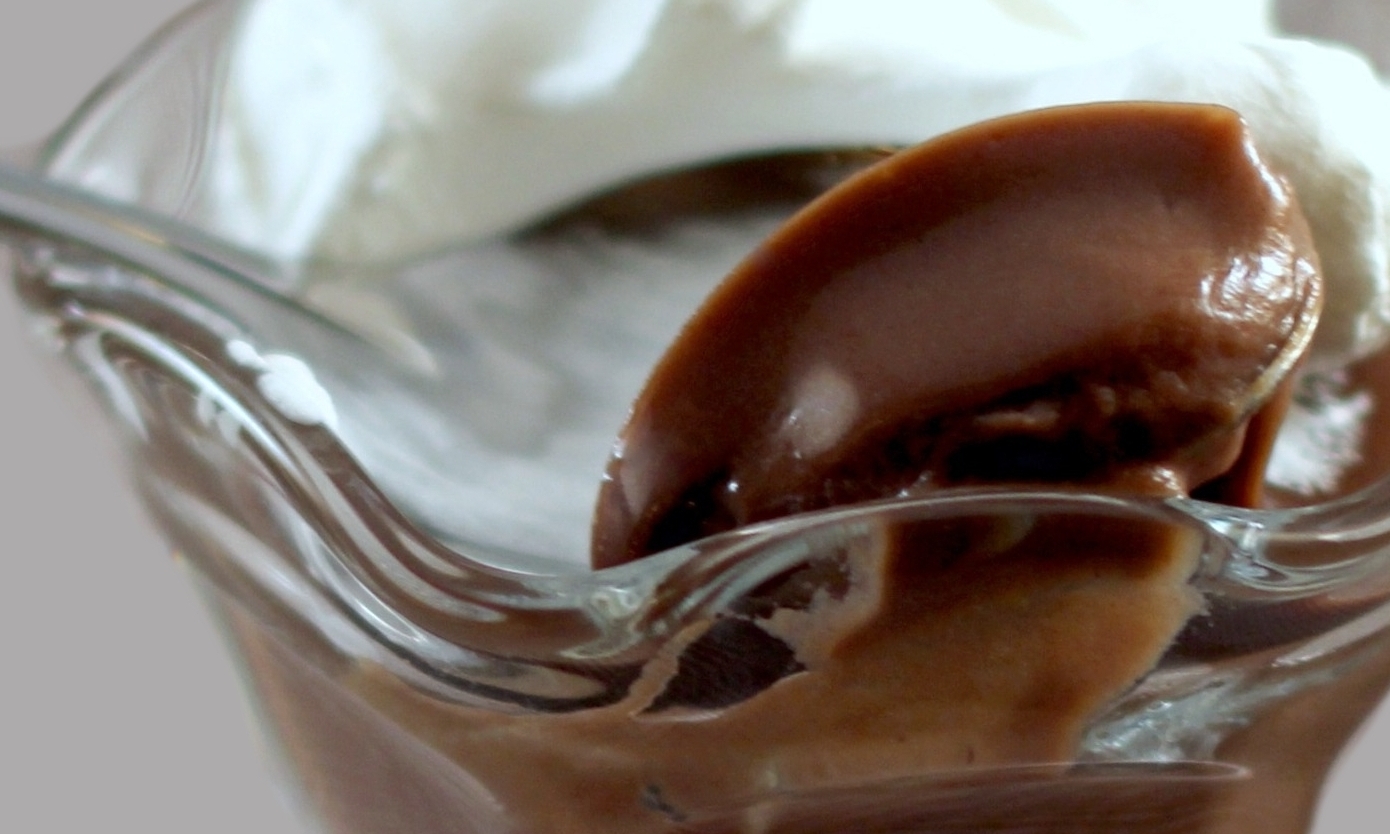 Rich, creamy and delicious. This recipe yields about 3 cups or six ½ cup servings.
Ingredients
• ½ cup (2.5 oz. by weight) whole raw cashews (pre-soaking unnecessary)
• 2 and ½ cups non-dairy milk
• 2 T unmodified potato starch, cornstarch or arrowroot powder
• 1 cup organic sugar
• ⅓ cup unsweetened cocoa powder
• 2 tsp real vanilla extract
• ¼ tsp sea salt or kosher salt
Preparation
Place the strainer over a large glass bowl or BPA-free plastic storage container and set aside.
Add all ingredients to a blender and process on high speed for 2 full minutes. Stop to scrape down the sides of the blender as necessary.
Pour the mixture into a large saucepan and place over medium heat. Stir slowly and continually with a whisk. Whisk vigorously as the mixture begins to thicken (vigorous whisking will help to prevent lumps from forming). Continue whisking until the mixture begins to bubble.
Pour the mixture into the strainer over the container and stir with the whisk to press the mixture through the mesh. Cover the container with a lid or plastic wrap and let cool for about 15 minutes and then refrigerate for several hours until well-chilled.
To serve, stir the mixture thoroughly and spoon into individual dessert cups. Garnish the individual cups with non-dairy whipped cream, if desired.

Milk Chocolate Pudding (non-dairy and egg-free, of course)