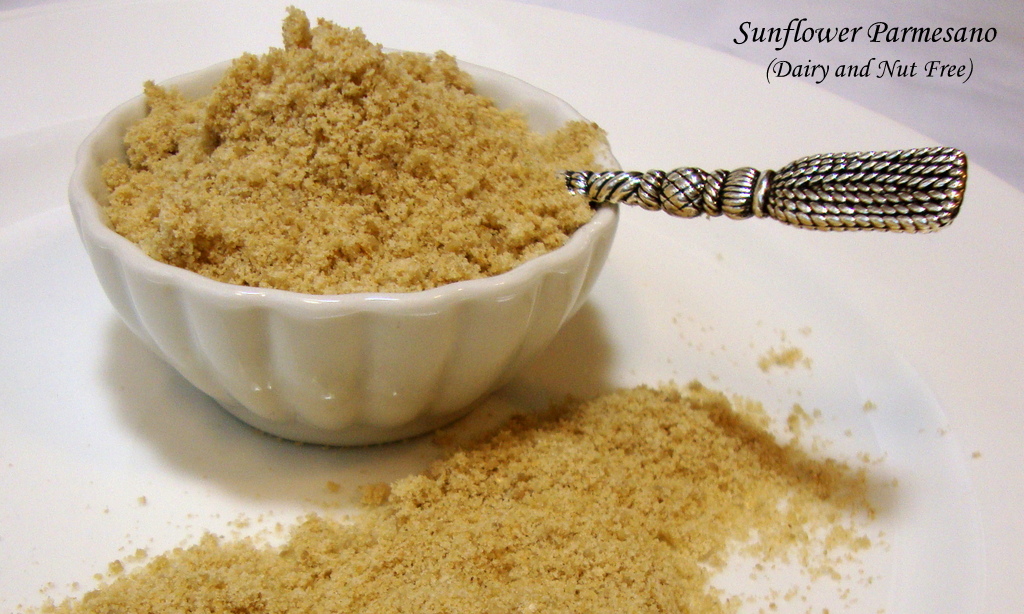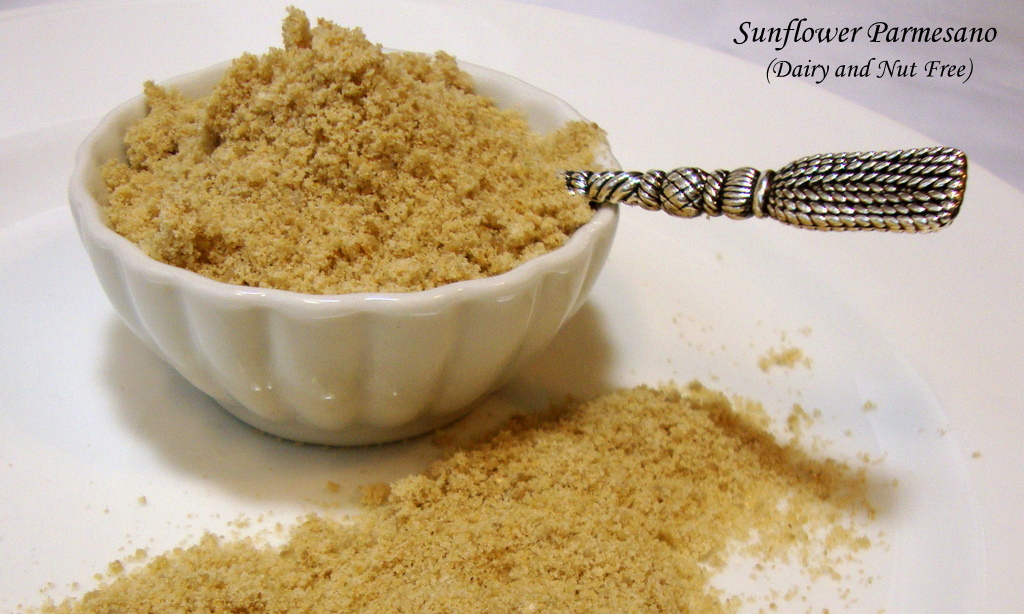 Sunflower Parmesano is prepared from sunflower seeds and is a tasty alternative to grated dairy Parmesan for those abstaining from dairy products and for those who cannot consume tree nuts due to allergies. It has a granular texture reminiscent of a grated dairy Parmesan and Romano cheese blend. While it lacks the pungent aroma of its dairy counterparts, it has its own unique identity and savory flavor. Because Sunflower Parmesano is made with miso, a fermented product or "living" food, the flavor will continue to develop during refrigeration. It will also stay fresh in the refrigerator for several weeks or more if stored in an airtight container.
Ingredients
• 3 oz. natural raw sunflower seeds
• ¼ cup white rice flour
• 1 Tbsp nutritional yeast flakes
• 1 Tbsp mellow white miso paste
• ¾ tsp vegan Lactic Acid (available from www.ModernistPantry.com)
• ½ tsp fine sea salt or kosher salt
• ½ tsp onion powder
• ¼ tsp garlic powder
Preparation
Place the sunflower seeds and the white rice flour into a food processor and process until finely ground, about 1 minute. Add the remaining ingredients and continue to process until well-blended. Refrigerate in a covered container until ready to use.
Tip: If you are allergic to soy, look for miso paste made from chickpeas.