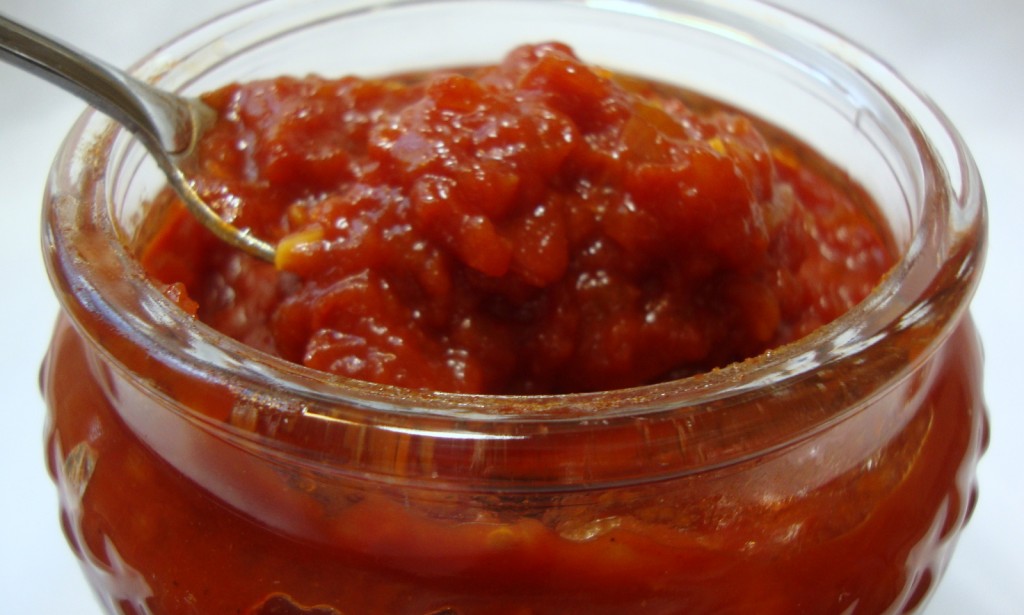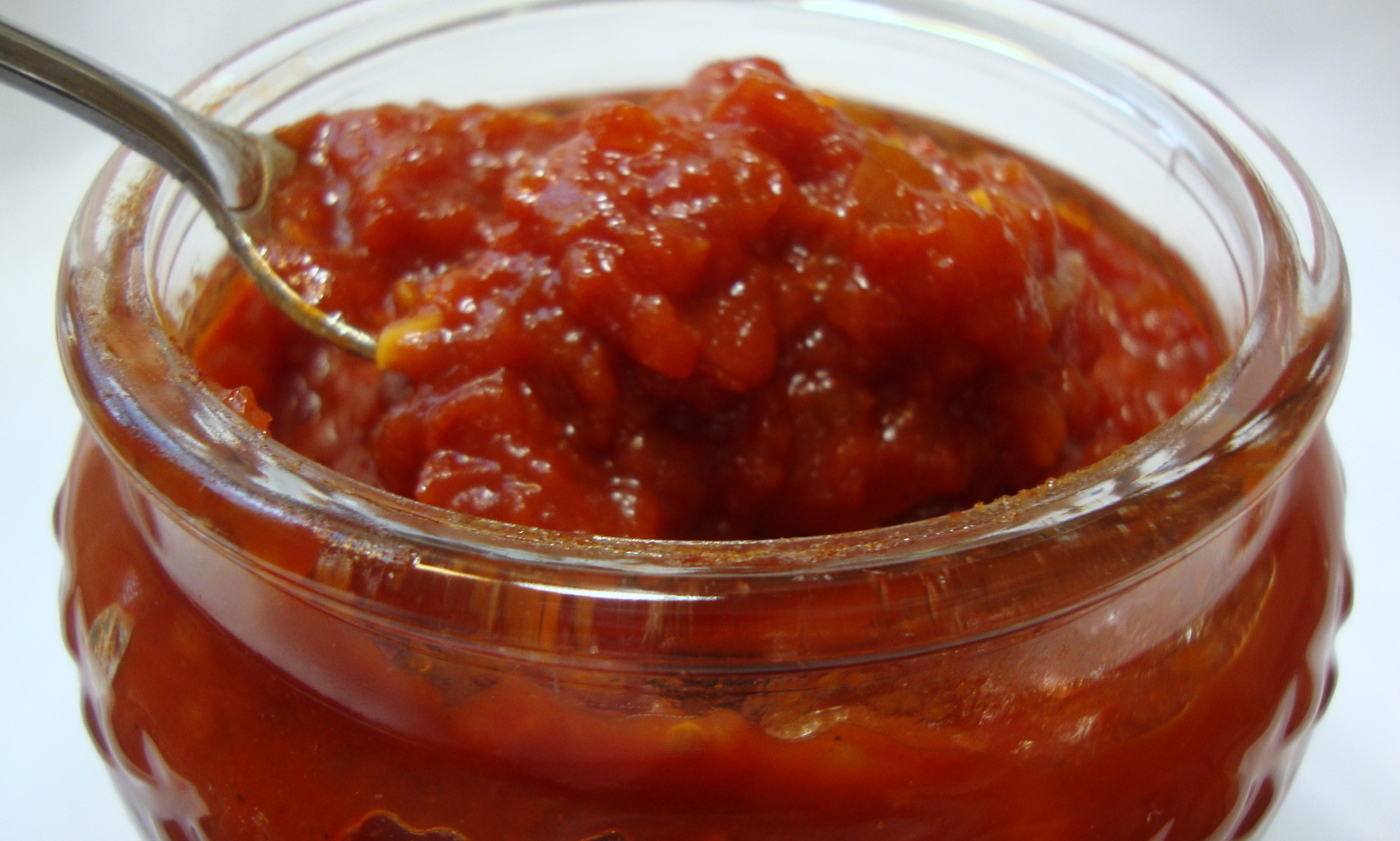 Although many people consider tomatoes to be a vegetable, they're actually a fruit; so why not make them into jam? Actually, tomato jam is more like a relish than a true jam. My partner Chef Mike and I created this blend one Sunday afternoon and we were thrilled with the lovely balance of sweet, tangy and smoky flavors. This jam is wonderful when used as an alternative to ketchup on veggie burgers and hot dogs. It's also excellent when served with cheese, such as non-dairy chèvre, on crostini or crusty bread. This recipe yields about 2 cups.
Ingredients
• 1 can (28 oz) whole peeled plum tomatoes or 1 and ½ lb fresh plum tomatoes
• 1 T olive oil
• ½ cup diced sweet yellow onion
• 3 cloves garlic, minced
• ½ cup organic sugar
• ¼ cup sherry vinegar
• 2 T tomato paste
• 2 tsp smoked paprika
• 1 tsp fine sea salt or kosher salt
• ½ tsp ground white pepper
Technique
Drain the excess liquid from the can of tomatoes and place the tomatoes into a food processor; do not process yet. If using fresh tomatoes, bring a large volume of water to a boil. Core the tomatoes and place them into the boiling water for 1 minute. Immediately plunge them into an ice water bath. Once cooled, the skins should slip off easily. Place the tomatoes into the food processor; do not process yet.
In a medium saucepan, sweat the onion and garlic in the olive oil over medium-low heat, stirring occasionally. The goal is to soften and draw out the flavor of the onion and garlic without browning. When the onion becomes translucent, transfer the mixture to the food processor with the tomatoes and pulse a few times into a "salsa-like" consistency.
Transfer the tomato mixture back to the saucepan and stir in the remaining ingredients. Bring the mixture to a boil, reduce the heat to a gentle simmer and cook uncovered for 1 hour and 15 minutes, stirring occasionally. Let the jam cool and transfer to a sealable container. Refrigerate until well-chilled before serving. Keep in mind that this is a fresh jam, not a preserved jam, but the acidity and sugar will keep it fresh in the refrigerator for a few weeks.

Sweet and Smoky Tomato Jam