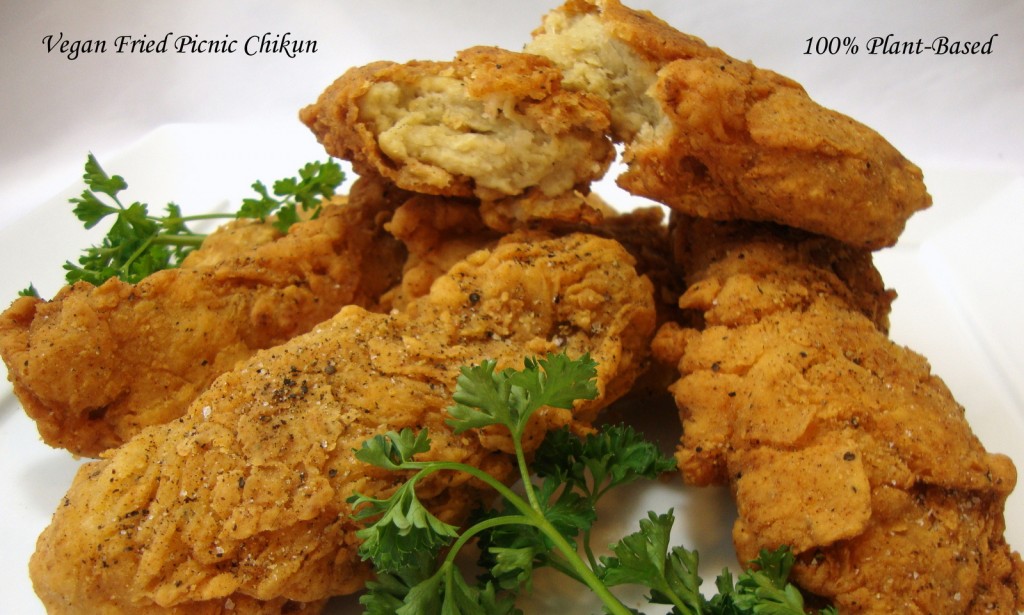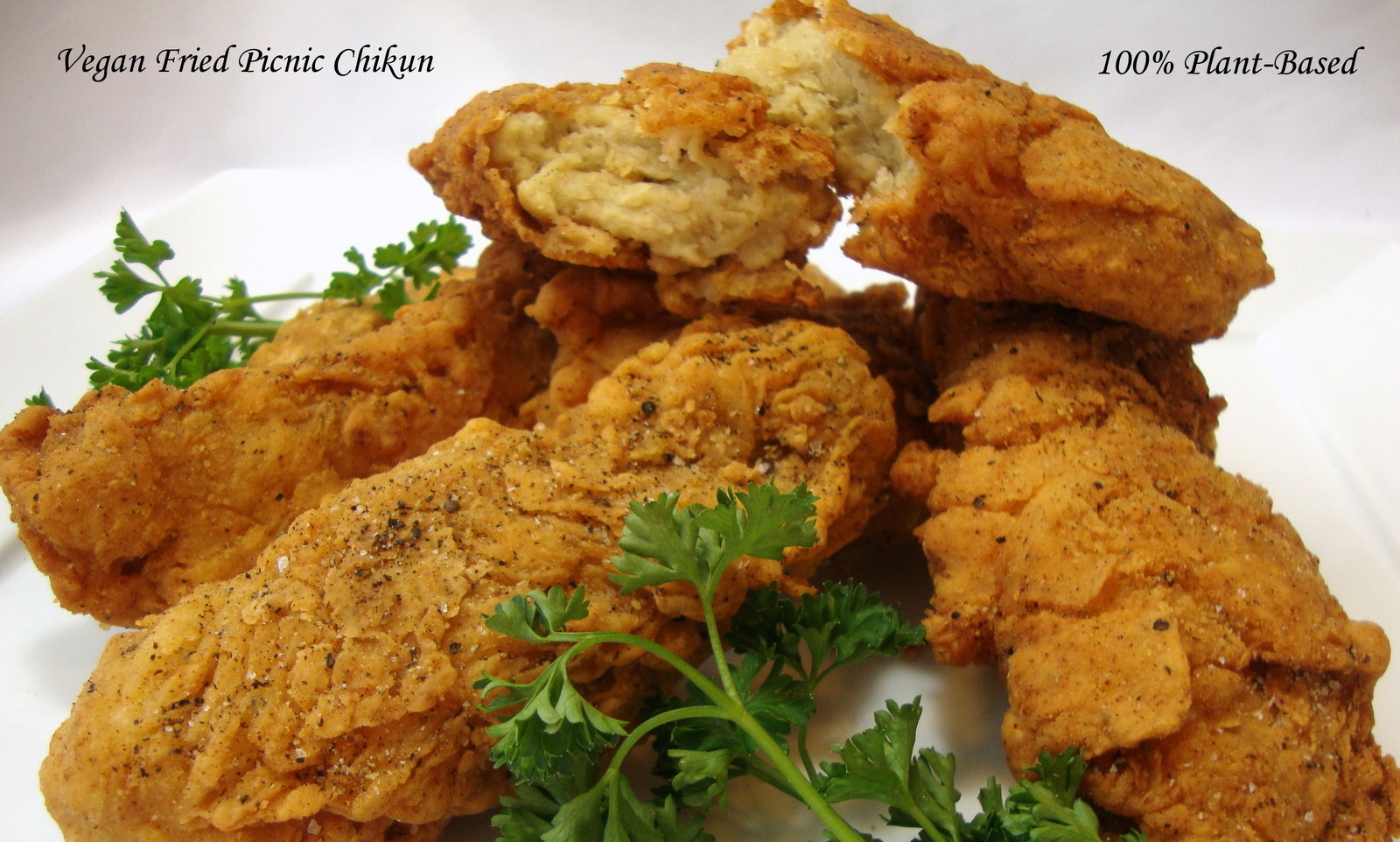 This is my own breading blend for creating an extra-crispy seasoned coating when frying plant-based chikun or pressed tofu "tenders".
Ingredients for the dry mixture
• 1 and ½ cup all-purpose flour or rice flour
• 2 tsp onion powder
• 2 tsp garlic powder
• 2 tsp fine sea salt or kosher salt
• 2 tsp sweet paprika (or smoked paprika for a smoky flavor)
• 1 tsp coarse ground black pepper
Ingredients for the batter
• 1 cup all-purpose flour or rice flour
• 2 tsp baking powder (preferably aluminum-free)
• 1 tsp fine sea salt or kosher salt
• 1 and ½ cup organic plain unsweetened soymilk or non-dairy buttermilk
(buttermilk recipes can be found in the Non-Dairy Evolution Cookbook)
Other ingredients
• high-temp cooking oil for frying
Preparation
Sift or whisk the dry ingredients together in a large bowl.
In a separate large bowl, whisk together the batter ingredients until smooth (small lumps are okay). The batter will thicken upon standing. A thick batter is ideal for this technique so do not dilute with additional milk.
Dip the plant protein of your choice into the dry mixture. Dip into the batter until coated evenly; shake off any excess. Dip again into the dry mixture until coated evenly and set aside on a plate.
In a deep fryer, or deep skillet or wok, heat a sufficient amount of cooking oil to 350°F (test with an instant-read thermometer). Fry in the hot oil until golden brown, turning occasionally. Place on a plate lined with several layers of paper towels to drain. Serve hot or cold.

Triple Dip Seasoned Breading for Frying