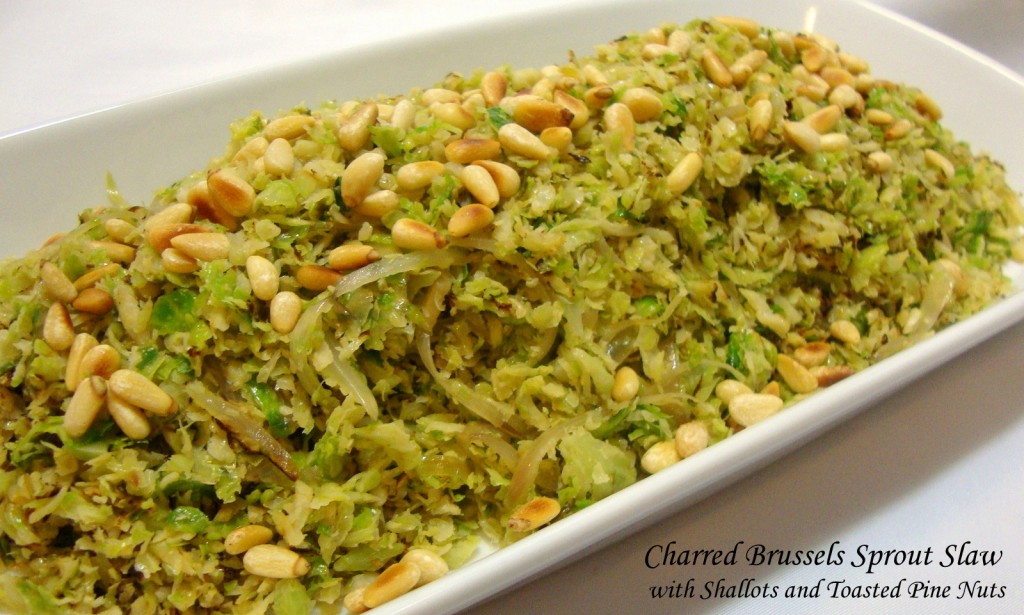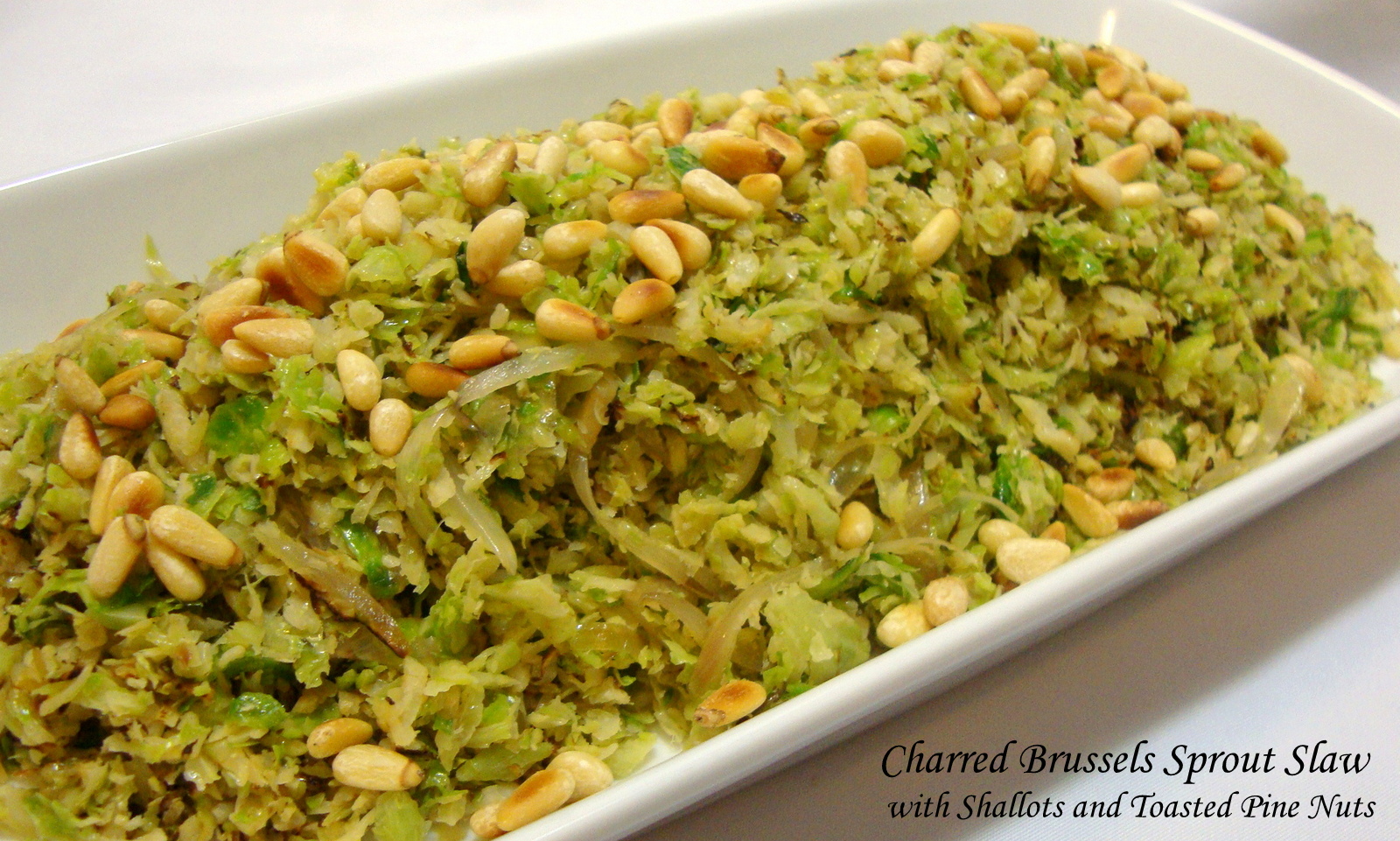 This dish is very easy to make and may just win over dinner guests who never cared much for Brussels sprouts before. Any cold leftovers make a unique and delicious Spring roll filling.
Ingredients:
• fresh Brussels sprouts, about 1 lb.
• ¼ cup pine nuts
• 2 T non-dairy butter, margarine or mild olive oil (plus more as desired)
• 2 shallots, thinly sliced
• 3 cloves garlic, minced
• sea salt or kosher salt and coarse ground black pepper, to taste
Technique:
Remove the tough stems from the Brussels sprouts and discard. Remove any outer leaves that are damaged or wilted. Shred the sprouts using the shredding blade in a food processor. Set aside.
In a small dry skillet, toast the pine nuts over medium heat. Stir the nuts frequently to evenly toast and prevent scorching. Set aside.
In a large skillet or wok, melt the butter or margarine (or heat the oil) over medium-low heat. Add the shallots and garlic and a pinch or two of salt. Sweat the shallots and garlic, about 10 minutes. You should hear a faint sizzle – if the sizzle is loud, reduce the heat a bit. The goal is to draw out flavor without browning the shallots or garlic.
Add the slaw and a pinch or two of salt. Increase the heat to medium-high. Stir the mixture occasionally. The goal is to slightly char or caramelize the vegetables just a bit. If the vegetables seem dry, add another tablespoon or two of non-dairy butter, margarine or olive oil, if desired. Cook until the slaw is tender crisp. Season the slaw with black pepper to taste and add additional salt as desired. Sprinkle with the toasted pine nuts and serve immediately.

Charred Brussels Sprout Slaw with Shallots and Toasted Pine Nuts